Upcoming Performances of
---

ACT I: Theatrical Presentation of Award-Winning, Critically Acclaimed BLANK
Playing 12 characters, adoptee Brian Stanton embarks on a
mythical quest for identity ultimately discovering the horrific
truth of his birth, an instinctive love for his birth mother, and a
grateful dedication to his adoptive family.
Running Time: 65 minutes
ACT II: Literary Presentation of GOOD GIRLS DON'T & Conversation with Audience
Patti Hawn, in reunion with son, brings a birth mother's
perspective by reading from her memoir sharing what
it was like to be stuck in an unwanted pregnancy at
the close of an era where home economics took
precendence over sex education.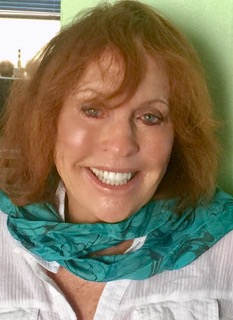 GOOD GIRLS DON'T is the debut literary effort of entertainment publicist Patti Hawn. Her book is a deeply personal first-hand account of what it was like to be trapped in an unwanted pregnancy at the close of an era where home economics took precedence over sex education. Her story starts in her childhood home in Takoma Park, Maryland, where as a teenager she became pregnant by her high school boyfriend. In the typical "solution" of the era, she is sent away to have the baby in secret and gives up her infant son on the day he is born. This is where the typical adoption story begins…and ends.
Today, Patti resides in Manhattan Beach, California with her husband and travels to India, Nepal and Thailand where she works in humanitarian efforts.
When I made the decision to write the letter to the son I said good-bye to 40 years ago, little did I know that I would begin the most profound journey of my life. Although I made a promise to never interfere, I broke my word and opened a door which led me into a place where finally I'm forced to confront my truth. Thus began a journey that started on the day I gave my baby away and led me through a lifetime of choices unknowingly borne out of this early experience. It seems I've spent much of my life in search of answers - without ever really knowing the questions.
-- Patti Hawn --
---
BLANK had its World Premiere in Los Angeles, CA in April of 2010. Since then, BLANK has visited Off Broadway New York, Chicago, Dallas, Kansas City, Orlando, San Diego and several other cities in Southern California garnering critical acclaim along the way including a "Best Solo Actor" award at the United Solo Theatre Festival in New York City and 2 StageSceneLA awards: "Outstanding Actor in a Solo Performance" for Stanton and "Outstanding Director of a Solo Performance" for McKerrin Kelly. Stanton has also reached out to the adoption community performing for international support organizations such as the American Adoption Congress, the Concerned United Birthparents, the Alliance for the Study of Adoption & Culture, and the Forget Me Not Family Society Workshop in Vancouver, British Columbia.
Please click to see BLANK's reviews.